| | | |
| --- | --- | --- |
| | Stained Glass Garden Project | |


Stained Glass Garden Project

This panel is one of our unique designs. We made
one panel that included two of our favorite subjects
and added several single pieces of glass that looked
good. We wound up with 4 panels total and will update
the photo when the Hostas that are planted in the circle
behind the panels grow a bit more.

Click here for a large view of this project
Below is a photo of three panels early in the season before the Hostas grew.
There was some interesting interaction between the Hostas and the panels
later in the season. We also added solar lighting for an excellent nighttime effect.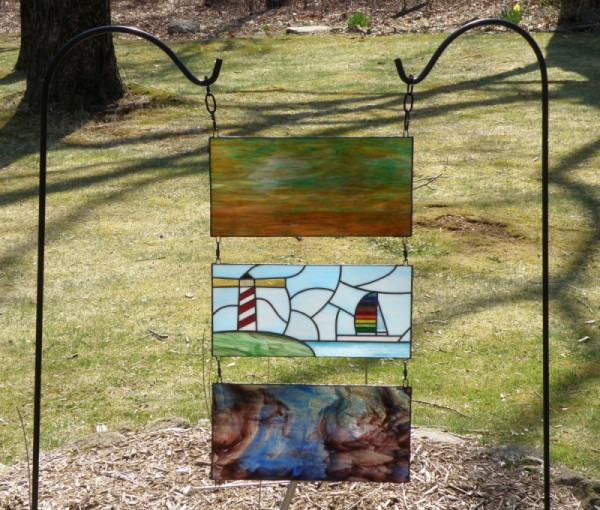 Home Page | Sigma Chi | Above Down Inside Out | Window Hangings | Suncatchers | Lighthouses
Prairie Lighthouse | Window Panel | Corporate | NC Tall Lighthouses | Assateague Lighthouse
Suncatcher | Doo Wop | Stained Glass Books | NJ Tall Lighthouses | Chevy Traverse
Custom Stained Glass | Tugboat | Luther Rose | Portland Head Lighthouse | Chincoteague Island
Copyright ©2006-2015 Infobahn, Inc. All rights reserved.
Thank you for visiting some of our other web sites




Discount Hotels from our site sponsor