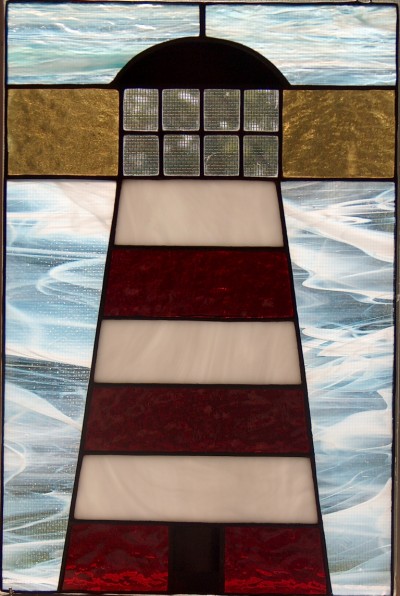 Free Lighthouse Stained Glass Pattern
This panel is 7 1/2" wide x 11 1/2" high,
it is one of our own unique designs,
made from 23 pieces of glass.
Please click below for:


Please note that any patterns on our site are
licensed for personal, non-commercial use only,
please do not make them and sell them.

All images and links are copyrighted and not authorized for
use in any way, especially for use on any website. Do not
link to our images and load them on any other website,
this is not authorized and is very wrong.